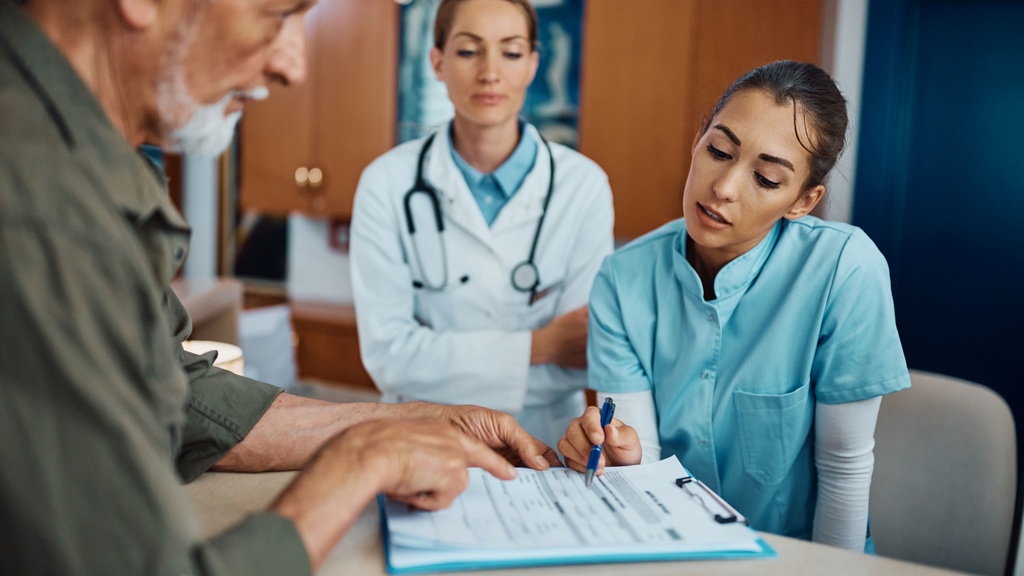 This study assesses how social needs are being screened and referred in rural health settings in Iowa.
Team members:
UIowa: Whitney Zahnd

 (lead), Kristin D. Wilson

PRC-RH Students: 

TBD

Partners:

Iowa Rural Health Association, Iowa Association of Rural Health Clinics, Iowa Primary Care Association, Iowa State Office of Rural Health, Rural Health Value Initiative
Project dates: 2023-present
Funding sources: UI PRC-RH Pilot Grant
Project tags: rural health, community engagement, social needs screening, social determinants of health, rural health clinics, federally qualified health centers, hospitals 
Details
---
Description
To ensure optimal, equitable health outcomes, it is imperative that rural health care organizations have the necessary resources to address patients' social needs, such as transportation, food security, and housing. To address social needs, it is important that health care providers ask about them during visits (i.e., screen for social needs) and can connect patients to outside organizations (i.e., make a referral) to ensure patients' social needs are met. Those connections require partnerships with organizations outside of health care settings. However, rural providers experience unique data, population health management, and reporting challenges that may affect their ability to identify and address social needs.
The objective of this study is to examine how social needs screening and subsequent referrals have been implemented in three types of rural health care settings: federally qualified health centers (FQHCs), Medicare-certified Rural Health Clinics (RHCs), and rural hospitals.
Guided by a National Academy of Science, Education, and Medicine (NASEM) framework that considers best practices for improving care for socially "at risk" patients and in collaboration with key rural Iowa partners, we will conduct a convergent mixed methods study in two steps:
Analyze existing data from rural hospitals to understand social needs screening and referral practices and what partnerships they have in place to address social needs

Use a survey to collect data from FQHC clinic sites and RHCs to understand how these clinics are engaged in social needs screening and subsequent referrals and what partnerships they have in place to address social needs
This study will provide important preliminary data for future studies that may assess how ready organizations are to implement social needs screening, support health care providers and administrators to strengthen the referral process and therefore strengthen the connection between social care and health care, and support future policy changes or interventions that enable rural health care settings to implement social needs screening and subsequently referrals.
---
Resources, Media, & Publications
This project just started! Check back for updates.